about nkarta
Nkarta seeks to improve upon the efficacy of cell therapy, making it more potent, better tolerated and more rapidly available to a broad population of patients with a variety of hematologic and solid tumor malignancies.
While T-cell therapy, often known as CAR-T, has proven successful in certain cancer indications, its promise has been limited to a few hematologic malignancies and the side effects can be severe. Natural Killer cells are the immune system's first responders against diseases and pathogens. Unlike T cells, they have an inherent ability to target tumor cells without genetic alteration, and therefore hold significant promise in the development of potent therapies that can be used more readily for diverse tumor types. Nkarta's differentiated cell therapy approach is designed to boost and enhance the inherent power of Natural Killer cells to target and destroy tumor cells, while also offering a better tolerated safety profile.
Leadership
Paul Hastings
CHIEF EXECUTIVE OFFICER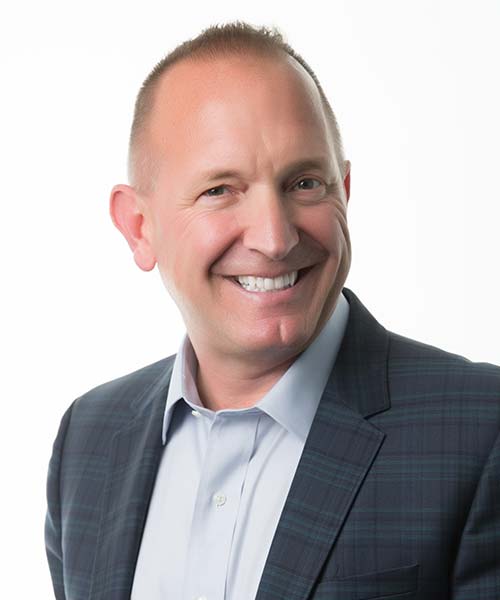 Paul Hastings was appointed Chief Executive Officer of Nkarta in February 2018. Mr. Hastings was recently the Chairman and CEO of OncoMed Pharmaceuticals. Prior to joining OncoMed in 2006, Mr. Hastings was President and Chief Executive Officer of QLT, Inc. Previous to that, Mr. Hastings served as President and Chief Executive Officer of Axys Pharmaceuticals, which was acquired by Celera Corporation in 2001. From 1999 to 2001, Mr. Hastings served as the President of Chiron BioPharmaceuticals, a division of Chiron Corporation. Prior to that, he was President and Chief Executive Officer of LXR Biotechnology. Mr. Hastings also held a series of management positions of increasing responsibility at Genzyme Corporation, including serving as President of Genzyme Therapeutics Europe as well as President, Genzyme Therapeutics. Mr. Hastings also served as Vice President, Marketing and Sales and General Manager, Europe for Synergen, Inc., and previously held a series of marketing and sales management positions with Hoffmann-La Roche.
He is currently Lead Director of Pacira Pharmaceuticals and Chairman of the Board at Proteon Therapeutics, and also serves on the executive committee of the Biotechnology Innovation Organization (BIO). Mr. Hastings was recently on the board of directors of Relypsa, Inc. (acquired by Galenica), was Chairman of the Board of Proteolix (sold to Onyx Pharmaceuticals in 2010), and served on the board of ViaCell (sold to Perkin-Elmer in 2007).
Mr. Hastings received a Bachelor of Science degree in pharmacy from the University of Rhode Island.
James Trager, PhD
SENIOR VICE PRESIDENT, R&D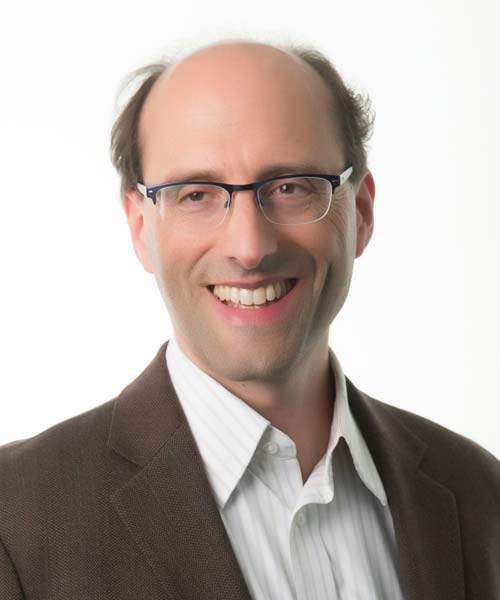 James Trager joined Nkarta in 2016 and leads all new product discovery efforts. James is deeply versed in the development and application of cellular therapies for cancer. He previously served as Vice President of Research and Development at Dendreon, where he was responsible for product development, clinical immunology, analytical development, and process automation, supporting the late stage development of sipuleucel-T through clinical study, approval, and commercialization. Prior to Dendreon, James was a Senior Scientist at Geron, where he was part of the team that cloned human telomerase, and later established a Quality Control function to enable the manufacture and clinical development of a telomerase inhibitor.
James is a graduate of St. John's College in Santa Fe New Mexico; and served as a Peace Corps volunteer in the Central African Republic. He received his doctorate in Molecular Biology and Biochemistry from the University of California at Berkeley, where he performed mechanistic studies on the src oncogene.
Kanya Rajangam, MD, PhD
SENIOR VICE PRESIDENT & CHIEF MEDICAL OFFICER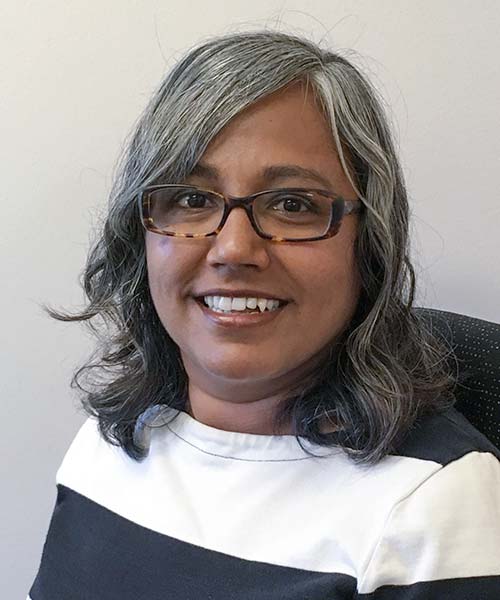 Kaya Rajangam, MD, PhD joined Nkarta as Senior Vice President and Chief Medical Officer in 2018 to lead all clinical development activities. Dr. Rajangam most recently served as Chief Medical Officer at Atara Biotherapeutics where she was responsible for the development of allogeneic and autologous T-cell therapies for oncology, neurology and infectious disease. Prior to Atara, she was Chief Medical Officer of Cleave Biosciences, where she led clinical development of the company's oncology pipeline. Dr. Rajangam also served in roles with increasing responsibilities at Onyx and Exelixis, during which time she contributed to various stages of development and/or approval of multiple oncology drugs including Kyprolis®, Cotellic® and Cometriq®/Cabometyx®. Dr. Rajangam, a general surgeon, received a medical degree from St. Johns' Medical College in India. She also received a PhD in biomedical cell and tissue engineering from Northwestern University, Evanston, IL.
Nadir Mahmood, PhD
SENIOR VICE PRESIDENT, CORPORATE DEVELOPMENT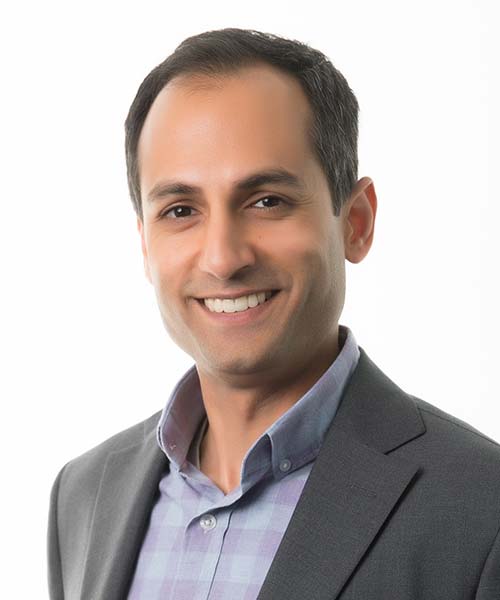 Nadir Mahmood joined Nkarta in 2018 to lead corporate and business development activities. Prior to that, he headed corporate development at Second Genome where he was responsible for establishing strategy and partnerships across the company's portfolio of programs and oversaw all intellectual property matters. Earlier in his career, Nadir was Staff Scientist at Kythera Biopharmaceuticals (acquired by Allergan), overseeing preclinical research for the company's lead molecule, Kybella®. He has also worked in equity research at Goldman Sachs and consulted for early stage companies in the life sciences and clean energy sectors.
He has a bachelor's degree in Biochemistry from the University of Texas at Austin and received his doctoral degree from the Department of Pharmacology at the University of Texas Southwestern Medical Center at Dallas. Nadir completed postdoctoral research at the Scripps Research Institute in La Jolla, CA.
Ralph Brandenberger, PhD
SENIOR DIRECTOR OF PROCESS DEVELOPMENT AND MANUFACTURING
Ralph Brandenberger is the Sr. Director, Process Development and Manufacturing of Nkarta. Ralph has broad experience in process development, technical operations and manufacturing of cellular therapeutics and biologics. Most recently, as Sr. Director of Process Development at Neurona Therapeutics, Ralph created the manufacturing strategy for Neurona's novel cell therapy platform. Prior to that, Ralph was Head of Technical Operations with oversight of Manufacturing Sciences, Analytical Sciences and GMP Cell Banking at Baxalta Hayward, a GMP manufacturing plant of both clinical stage biologics and reagents used in commercial drug substance manufacturing. Ralph was previously the Director of Process Sciences for Cellular Therapeutics at Geron Corporation. There he was responsible for process development from nonclinical research through early clinical cGMP manufacture, and technology development for commercial manufacturing.
Dr. Brandenberger received a MS and PhD in Cell Biology from the Biocenter of the University of Basel, Switzerland. He did his postdoctoral training at the Howard Hughes Medical Institute at the University of California, San Francisco.
Board of Directors
Jill Carroll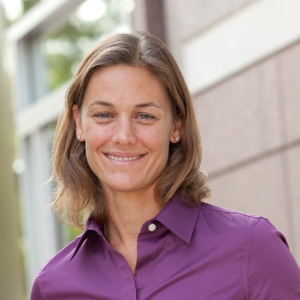 Jill joined SR One in 2011 with a background in biotech partnering and commercial development. Prior to SR One, Jill was responsible for Corporate Development at Dynavax Technologies, where she was involved in multiple pharma partnering deals as well as substantial private and public financings. Previously, Jill was a consultant specializing in healthcare at Clearview Projects and Mercer Management Consulting. Jill received her B.S. in Chemistry from Duke University, and her M.S. in Biochemistry, Cellular and Molecular Biology from Johns Hopkins University.
Tiba Aynechi, PhD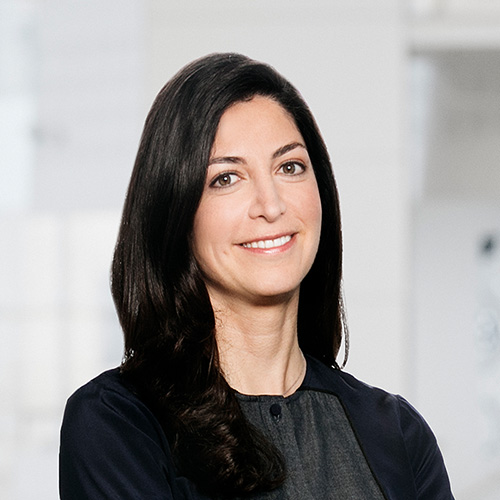 Tiba Aynechi joined Novo Ventures in 2010. Tiba has more than 15 years of combined research and banking experience in life sciences that spans various therapeutic areas and technology platforms. Prior to joining Novo Ventures (US) Inc., Tiba was a Director with Burrill & Company where she has completed regional and cross-border M&A, licensing, and financing transactions for biotech and large pharmaceutical companies.
Tiba received her PhD from the Graduate Group in Biophysics at the University of California, San Francisco where her research involved developing computational methods for drug discovery. She has an undergraduate degree in physics from the University of California, Irvine. Tiba is also a published author of scientific articles and book chapters in the area of rational drug design.
Ali Behbahani, MD, MBA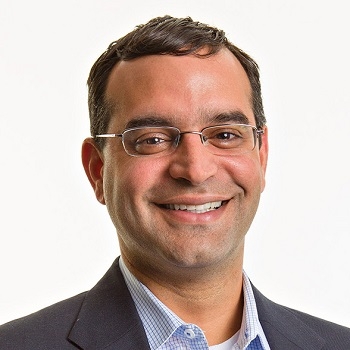 Ali Behbahani, MD, MBA, joined NEA in 2007 and is a Partner on the healthcare team. He specializes in investments in the biopharmaceutical, medical device, specialty pharmaceutical and healthcare services sectors. Prior to joining NEA, Ali worked as an intern and later as a consultant in business development at The Medicines Company, a specialty pharmaceutical company developing acute care cardiovascular products. He previously held positions as a Venture Associate at Morgan Stanley Venture Partners and as a Healthcare Investment Banking Analyst at Lehman Brothers. He conducted basic science research in the fields of viral fusion inhibition and structural proteomics at the National Institutes of Health and at Duke University.
Ali concurrently earned his MD degree from The University of Pennsylvania School of Medicine and his MBA degree from The University of Pennsylvania Wharton School, where he graduated with Honors and was a Palmer Scholar. He graduated summa cum laude and received his bachelor's degrees with distinction in Biomedical Engineering, Electrical Engineering and Chemistry from Duke University.
Scientific Advisory Board
Dario Campana, MD, PhD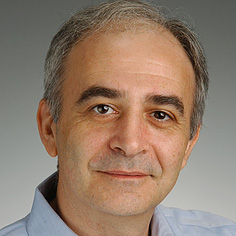 Dario Campana is the scientific founder of Nkarta and is a leader in the field of cell therapy. Dario discovered Nkarta's underlying NK expansion technology in the course of his research at the St. Jude Research Hospital; at St. Jude he also he created the CD19-41BB-CD3zeta chimeric antigen receptor (CAR) that was subsequently shown to be highly effective in treating patients with Acute Lymphoblastic Leukemia (ALL), an aggressive form of the disease. Other achievements include the development of effective methods for monitoring residual disease in acute leukemia leading to high cure rates in childhood ALL and acute myeloid leukemia.
Dario is also the Scientific Founder of Unum Therapeutics, Inc. and the Chairman of Advisory Board and was a Member of Medical Advisory Board at Cellectis S.A. Dario currently holds the Mrs. Lee Kong Chian Chair in Advanced Cellular Therapy at the National University of Singapore where he is the Director of the Division of Immunopathology and Cell Therapy. He holds an MD from the University of Torino and PhD from the University of Milan.
Crystal Mackall, MD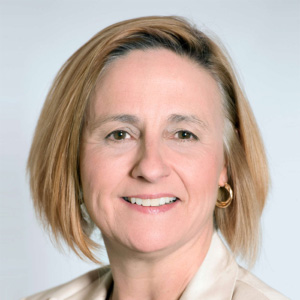 Crystal Mackall, is a professor of Pediatrics and Medicine at Stanford University School of Medicine, where she also leads the Cancer Immunology and Immunotherapy Program and is Associate Director of the Stanford Cancer Institute. Between 1998 and 2016, she was at the National Institutes of Health (NIH), where she built an internationally recognized translational research program on T-cell homeostasis and tumor immunology and directed pioneering clinical trials of immune-based therapies for cancer. At the NIH, she served as head of the Immunology Section and later became chief of the Pediatric Oncology Branch.
Crystal is credited with identifying the essential role of the thymus in human T-cell regeneration and discovering IL-7 as the master regulator of T-cell homeostasis. Her group was one of the first to demonstrate impressive activity of CD19-CAR in pediatric leukemia. She serves in numerous national leadership roles, including chair-elect of the Pediatric Cancer Working Group for the American Association for Cancer Research and co-leader of the StanfordUp2Cancer/St. Baldrick's Pediatric Cancer Dream Team.
Lewis Lanier, PhD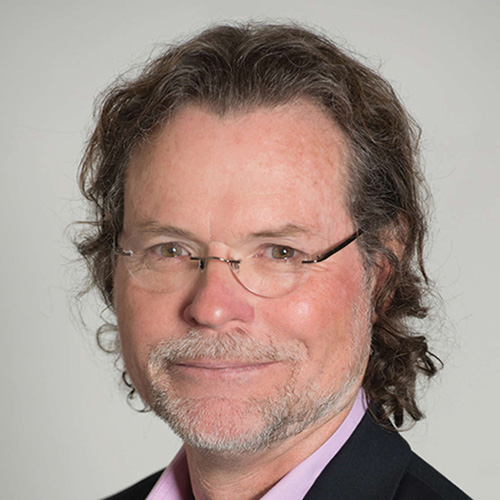 Lewis L. Lanier is Chairman of the Department of Microbiology and Immunology, Co-Leader of the Cancer, Immunity, and Microenvironment Program, and Director of the Parker Institute for Cancer Immunotherapy at the University of California San Francisco.
Lewis received his Ph.D. from the University of North Carolina, and was a Damon Runyon – Walter Winchell Cancer Research Fellow at the University of New Mexico. He went on to hold leadership roles at the Becton Dickinson Monoclonal Center and at the DNAX Research Institute prior to joining the UCSF faculty.
Lewis is a recognized expert on natural killer (NK) cell biology, making seminal contributions to the understanding of NK cell recognition and targeting of virus infected tissue. He has discovered and characterized multiple activating and inhibiting NK receptors, and demonstrated their interaction with cancer cells. For his contributions, he received the 2002 William B. Coley Award, and earned membership in the National Academy of Sciences. He continues to explore the mechanisms that enable NK cells to distinguish between healthy cells and infected or cancerous cells.
OUR PEOPLE ARE OUR CULTURE
DIVERSITY AND INCLUSION
Our success depends on the status-quo challengers, both the visionaries and the creators. Beating cancer requires a dynamic perspective, which is why we not only welcome diversity, we seek it.
We are proud that our industry organization, the Biotechnology Innovation Organization (BIO), also recognizes the importance of diversity. We stand committed to internalizing the principles they set forth, and agree that:
Diversity in all aspects of business operations will optimize the continued growth and success of the biotechnology industry
Championing workforce development, diversity and inclusion is the best way to attract, develop and retain the employee talent pool within the globally competitive biotechnology industry
We will incorporate diversity and inclusion into all aspects of our operations
We need to lead by example and be outward-facing in our diversity efforts, including with our external partners in order broaden the promotion of diversity
In addition to diversity and inclusion, we value:
Science that brings meaningful results to patients
Healthy debate and a sense of humor
Empowerment, decisiveness and making progress happen
Transparency and honesty